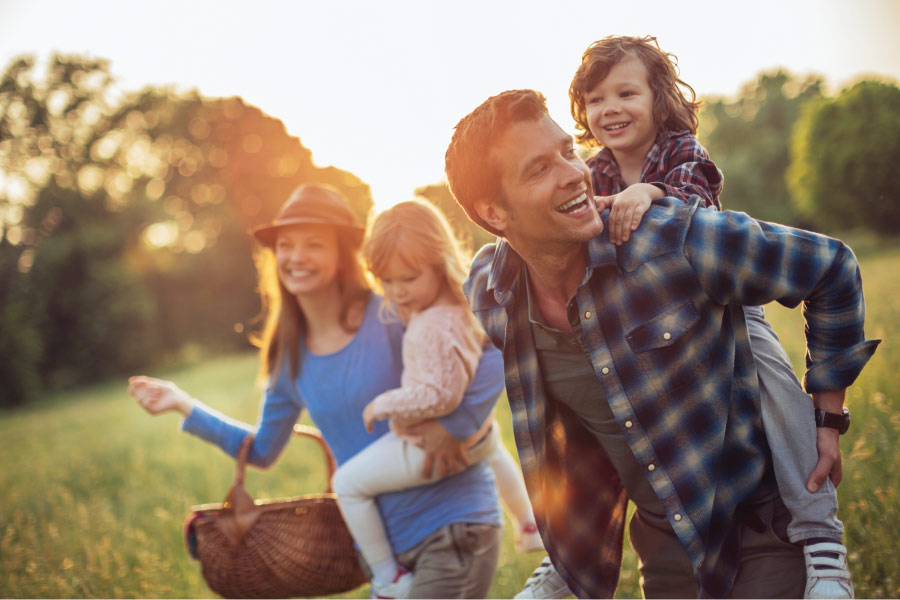 Health Care Professionals Prescribe Nature for Kids!
February 18, 2021 9:02 pm
---
These days, so much of our children's playtime is indoors. Kids are anchored to tablets, phones, computers, and TVs instead of running and moving in the real world. Having time outside in nature is incredibly important for a child's development, yet most children spend less than 10 minutes per day playing outdoors.
The disconnect from the natural world and an unhealthy reliance on screens has contributed to a myriad of problems for children, such as an increased incidence of depression and asthma, vitamin D deficiencies, and type 2 diabetes.
Overall Health Benefits
There's a mountain of evidence that more time outside is good for the body. Even the sight of the natural world can reduce stress, anxiety, and general inflammation in the body. Frequent unstructured playtime outside will boost your child's creativity, motor skills, and self-confidence, and reduce your child's risk of obesity.
Oral Health Benefits
Just about anything that's good for your overall health will also benefit your oral health because they are linked! While outdoors, your child will absorb vitamin D from sunlight. Vitamin D helps the body regulate calcium (which is essential for strong teeth) and helps decrease inflammation of the gums. Plus, kids and adults who get regular exercise are less likely to suffer from gum disease.
Emotional & Social Benefits
A technology-filled life often makes it difficult for parents to fully engage with their children. Screens can be a serious barrier to connecting with your child. Constant online connectivity means we often deal with a steady stream of interruptions and distractions.
The natural world is the perfect solution to slowing down and truly connecting with each other in person. Something as simple as a walk in the park or a backyard picnic is a great way for families to strengthen their bonds, create wonderful memories, and have meaningful conversations. We strongly encourage you and your family to take weekly time together to play and grow outdoors!
Your Child's Health Matters at Clover Kids Dental
Our dentists at Clover Kids Dental strongly recommend time out in nature to complement your child's at-home oral health practices and their routine preventive checkups at our office. To learn more about how to help your child maintain a healthy mouth, contact us today!
Contact Us
Categorised in: Overall Health