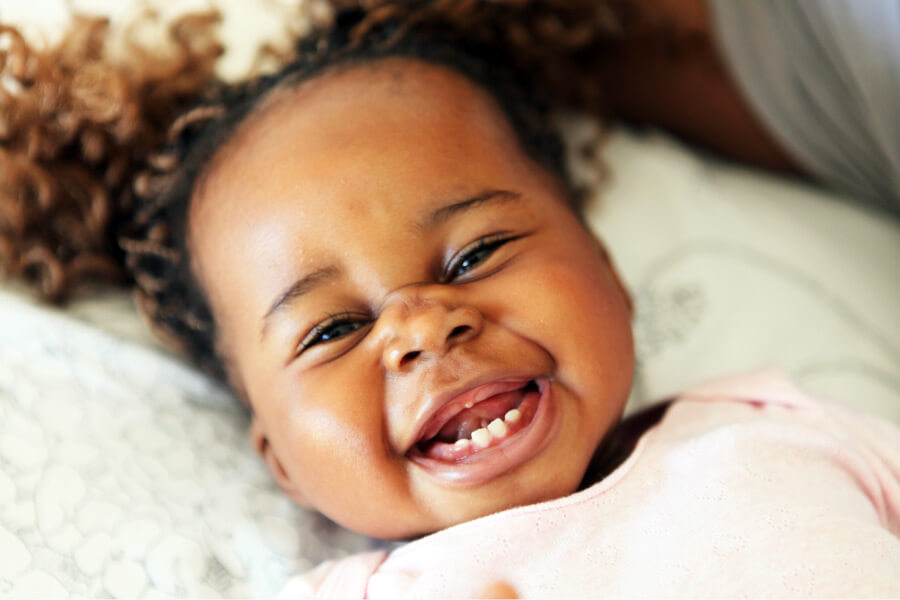 When Should I Schedule My Child's First Dental Visit?
March 24, 2021 6:23 pm
---
Having a dental home for your child early on can have a positive impact on their oral health for the rest of their life. Read on to learn what your child's first dental visit will entail and when you should schedule it.
When to Schedule Your Child's First Dental Visit
The American Academy of Pediatric Dentistry recommends that you bring your child in within six months of their first tooth coming in or by their first birthday, whichever comes first.
How to Choose a Pediatric Dentist
When it comes to choosing a pediatric dentist, there are a variety of factors you should consider. We recommend asking friends and family for reviews; checking out a dentist's website to learn about their office hours, practice philosophy, available services, and financial options; and scheduling an in-person tour to see if they're a good fit for your child's preferences and personality. Visiting a friendly, experienced kids' dentist can make a big difference in helping your child feel comfortable and have a positive experience.
What to Expect at Their First Dental Visit
During your child's initial dental visit, the dentist will discuss your child's health history with you and examine how their teeth and jaw are developing so far.
As a parent or caregiver, you likely have questions about how to best care for your child's teeth and gums. Write these questions down prior to the visit so you remember to ask them! Your child's dental team can provide you with helpful information on a variety of topics, such as baby bottle tooth decay, how to clean their mouth, thumbsucking habits, teething, and more.
You'll also have the chance to schedule your child's next dental visit. We recommend scheduling routine dental visits early in childhood to help your child become comfortable with visiting the dentist and routine oral healthcare. This will prevent dental disease and reduce the chance they'll experience dental anxiety or fear.
Pediatric Dentist in Columbus, OH
If you're looking for a kids' dentist in Columbus, OH, please consider Clover Kids Dental! Our friendly team would love to take care of your child's smile. Our goal is to work side-by-side with you to ensure your child's oral health is set up for success!
We are passionate about helping kids achieve healthy, happy smiles. Please contact our office for more information about our comprehensive services or to schedule your child's first dental visit. We look forward to hearing from you!
Contact Us
Categorised in: Pediatric Dentistry